Moominpost
On the first day of my Japanese course, I asked a classmate where I could buy the textbook (
Minna no Nihongo
). The classmate recommended a small Japanese bookstore on the Pestalozzistraße, where I duly went. What was my delight to discover, along with a shiny new copy of the textbook, a used copy of
Moominsummer Madness
-- in Japanese! Since it only cost 1,50€, I bought it at once.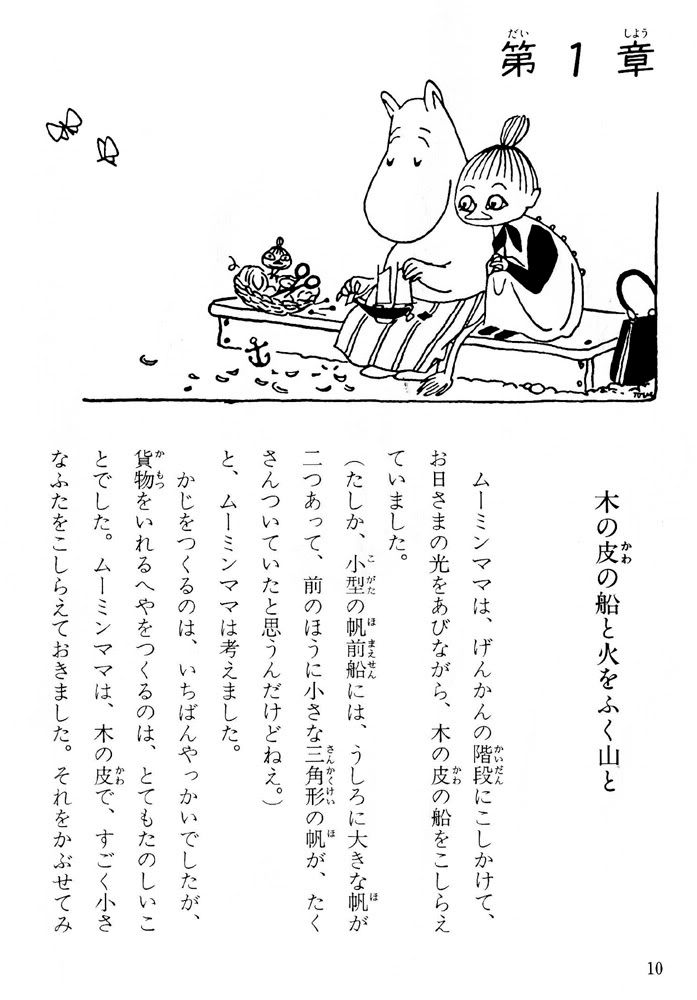 As was probably to be expected, the book is above my reading abilities. Even with much consulting of dictionaries, there are sentences that I don't understand. I rather think that it would be easier if there were more kanji and less hiragana, because it would provide more clues as to the meaning. That said, one does get the gist of what is happening, and some sentences are clearer than others.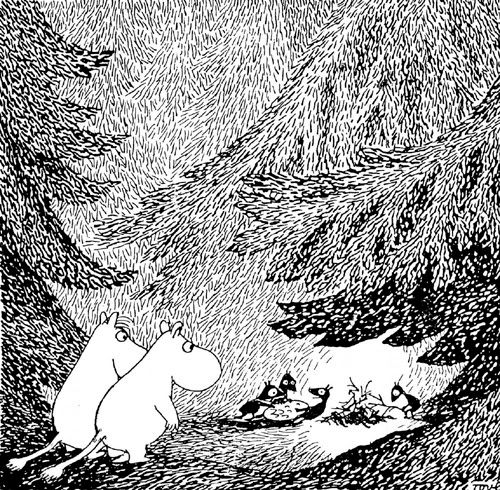 I haven't read the Moomin books in many, many years, and I've only just begun reading the above-mentioned volume, so I don't know the characters well. Still, I find that I have a fondness for Snuffkin (スナフキン, pictured below with a pipe) and Little My (ちびのミイ, running at the bottom right of the illustration). Cute and charmingly eccentric (thus exactly to my taste).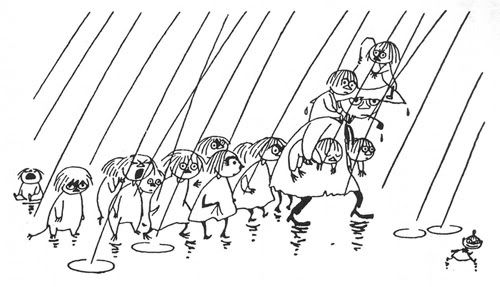 ---
Note: All three images were scanned in from the book. Credit for the illustrations goes to Tove Jansson.